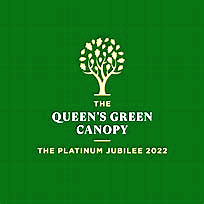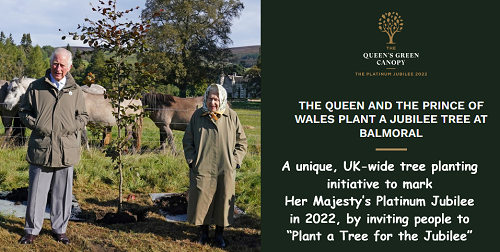 Capel-le-Ferne Parish Council arranged 105 Saplings to be planted in the Playing Field to commemorate the Platinum Jubilee of Her Majesty Queen Elizabeth II. Planting took place in conjunction with children from the Primary School, Thursday, 28th April from 1.30pm.The Queen's Green Canopy (QGC) is a unique tree planting initiative created to mark Her Majesty's Platinum Jubilee in 2022 which invited people from across the United Kingdom to "Plant a Tree for the Jubilee".
For the Queen's Platinum Jubilee 2022, Capel-le-Ferne took part in "The Queen's Green Canopy". Approximately 25 children from the village Primary School and 10 adults from our community, joined together with Parish Councillors and Teachers, planting 105 Saplings with protective spiral guards and canes for support. The planting took place on the Village Playing Field, Lancaster Avenue, Capel-le-Ferne, Folkestone, Kent, CT18 7LX on Thursday, 28th April 2022, in an area which will form a coppice of trees in one corner, particularly for Wildlife, establishing and providing food and shelter and create a living legacy for future generations.
We hope the children enjoyed their little outing and benefit in watching the trees thrive and grow in the future with appreciation.