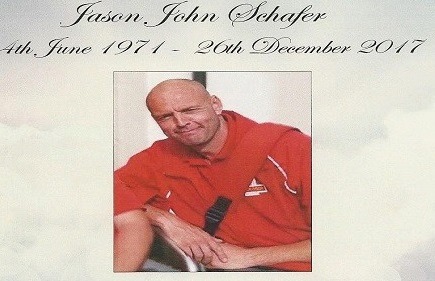 OFFICIAL OPENING OF POSTIE JAY'S BENCH

SATURDAY, 2nd JUNE 2018 AT 3:00PM. PLAYING FIELD, LANCASTER AVENUE, CAPEL-LE-FERNE, CT18 7LX.

The amount raised towards Postman Jay's Bench reached £913.00. The Parish Council purchased a red bench and it was installed by Capel Groundworks.
An official public opening of the bench, to mark the life of Jason John Schafer, took place with Jay's family at Playing Field, Lancaster Avenue, Capel-le-Ferne, CT18 7LX, followed by tea/coffee refreshments in the Village Hall (small room).